Home » Ukrainians in Canada
Ukrainians in Canada
30.07.2017

FESTIVAL SHOWCASES UKRAINIAN CULTURE IN NATION'S CAPITAL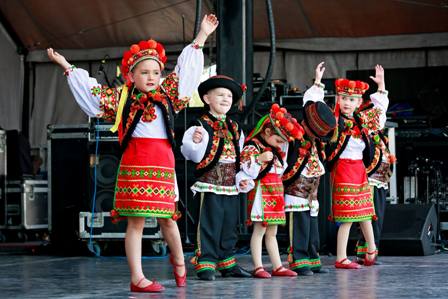 For the third year in a row, the Capital Ukrainian Festival has brought together and highlighted the best of Ukrainian Canadian culture in Ottawa. This year's festival was celebrated in tandem with Canada 150 festivities, and not surprisingly saw its biggest turnout yet with 25,000 visitors (6,000 from out of town) and 500 performers.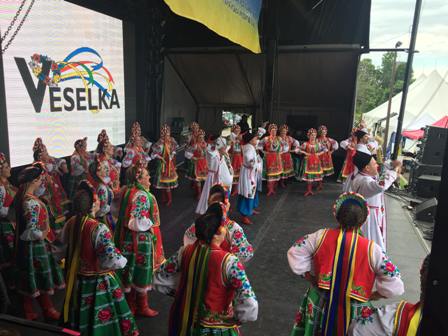 Although only in its third year, the Ottawa Festival has made its name as a "must see" Ukrainian festival in Canada, attracting performers and attendees from across the country. Situated on the grounds of St. John the Baptist Ukrainian Catholic Shrine, the Festival boasted a wide array of performances, vendors, attractions, and activities for all ages and backgrounds. In addition to thrilling concerts and tasty cuisine, visitors could attend popular workshops and demonstrations on embroidery, weaving and pysanka making, ritual bread baking, and icon painting. The Church was also open to guests, who were able to listen to sacred Ukrainian music while admiring the Church's distinctive iconography and colourful symbolism.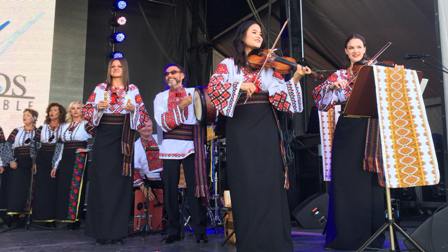 A unique aspect of Ottawa's Ukrainian festival is its inclusion of other Canadian cultures and communities. "We believe that the Capital Ukrainian Festival, in the spirit of promoting this 'belonging,' is the perfect venue to foster greater community, dialogue and legacy-building among all Canadians," wrote Jane Kolbe, President of the Festival. Reflecting this sentiment were a myriad of multicultural performers, including those representing the Mexican, Polish, Croatian, Romanian, and Indian communities. Even festival volunteers were comprised of a mix of Ukrainians and non-Ukrainians.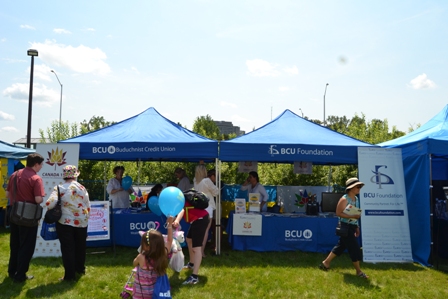 Buduchnist Credit Union, a sponsor of the festival
From the Ukrainian side, the Festival brought together dance groups and musical performers from across Canada and internationally, including the unique sounds of DAKHABRAKHA. Crowd favourites such as TYT I TAM, The Canadian Bandurist Capella, VasylPopadiuk, Ukrainia, and Zirka got the crowd on their feet and dancing all weekend long. Local Ukrainian talent was also on full display with the likes of the Svitanok Ukrainian Dance Society, Akord Ukrainian Men's Choir of Ottawa, and Kolizhanky.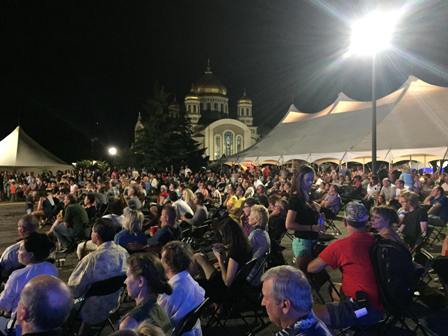 In between shows festival goers could sample a variety of Ukrainian culinary delights, including all things beets – from borshch to beet kvass. While some learned more about Ukraine, its culture, and history through informative displays and presentations – such as those put on by the Holodomor National Awareness Tour bus – others shopped the racks of signature Ukrainian embroidered shirts and dresses and perused the collections of Ukrainian artwork available for purchase. The Children's Activity Centre, which also included a petting zoo, kept the younger audiences entertained by providing arts and crafts workshops in which children were able to make and take home their own souvenirs, such as "motanka" dolls.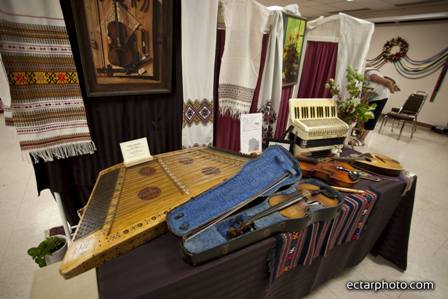 Although the Festival officially closed at 11pm on Friday and Saturday, the party continued well into the night at the Festival's "Korchma" pub night after-party. Officially presented by the Capital Ukrainian Festival and the House of TARG, guests were treated to an eclectic mix of pinball machines, perogies, polka-rock music, and a bar featuring selections of Ukrainian beer and alcohol.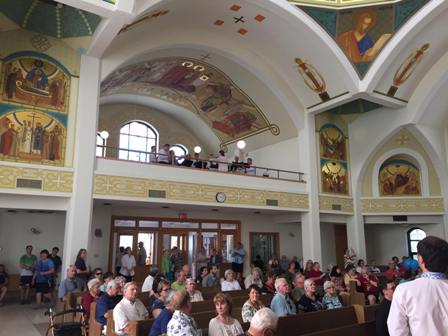 "This is my third year attending the festival, and this year is definitely the biggest yet," said one festival goer. "It's nice to see [the festival] continue to grow and expand its reach. We'll definitely be back next year!"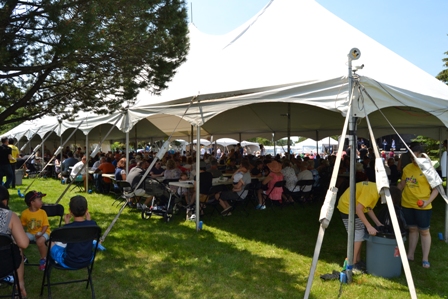 As for the fourth Capital Ukrainian Festival, the dates have already been set. "Next year's festival will take place from July 20 to 22," announced Kolbe from the main stage on Sunday evening. Be sure to mark your calendars – it's an event you don't want to miss!
Kalyna Kardash
Ottawa, Canada