Home » Religion and Philosophy
Religion and Philosophy
05.12.2017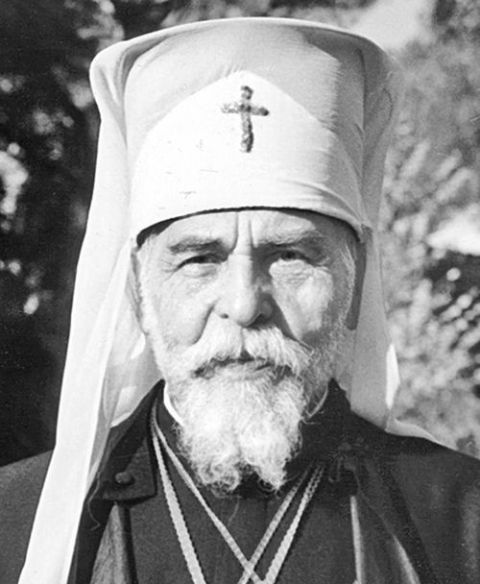 On a Sunday afternoon in the hall of Holy Spirit Church in Hamilton, a film premiered about Metropolitan Josyf Slipyj. U Spravakh Ryfy ("The Ryf Cases") was presented by Ihor Yatsiv, the press secretary of Patriarch Sviatoslav on 12 November 2017. This documentary film was produced in Ukraine but uses archival material and interviews from Ukraine, Rome, Italy and the United States. The film's title is a reference to all of the criminal investigations and operations attempting to liquidate the Church in western Ukraine during the post-war Soviet period. All of these operations were put into one KGB folder codenamed "Ryf." It features the first years of Metropolitan Slipyj's life...
Detailed...
---
09.11.2016
In 1916 several Ukrainian families sat around a table and decided to form a parish. That parish was called Holy Spirit Ukrainian Catholic Church and in October 2016 it is celebrating its 100 year anniversary. While this is a time for celebration, the new priest at Holy Spirit, Father Andrija Petresin, also wants to remind everyone of the hardships the parish has faced over its 100 year existence. In 1916 there were several hundred families that were active participants in the religious and national life of the Ukrainian community in Hamilton, and since then that number has ebbed and flowed. The original church was built by the first wave of Ukrainians to Canada, while the second, more modern church was built by the post-war Ukrainians. These Ukrainians were traumatized by the war itself, by their own personal experiences of that war, but were familiar with Ukrainian organizational skills from their time in the DP camps. This influenced their passion for their parish which was a link to their homeland - a homeland many would never see again. In 1965, these Ukrainians organized themselves and broke ground on Hamilton's only Ukrainian Catholic primary school...
Detailed...
---
27.03.2016
Saskatchewan Premier Brad Wall officially proclaimed 2016 as the Year of Saskatchewan Ukrainians. The proclamation acknowledges the 125th anniversary of Ukrainian immigration to Canada while recognizing contributions that Ukrainians have made to the province. Ukrainian Canadians are an important part of Sas­katchewan's cultural diversity making up 13 per cent of its population; they proudly share their identity and culture, thereby, enriching our communities. UCC Saskatchewan President Mary Ann Trischuk and Vice-President Orest Gawdyda were on hand for the official proclamation at the Saskatchewan Legislative Building and presented Premier Brad Wall with a Ukrainian shirt on behalf of UCC Saskatchewan. The...
Detailed...
---
27.03.2016
Ever since then Maidan revolution of dignity erupted in Kyiv in November 2013, Russian propaganda has been pumped into the world in a steady stream of bilge reminiscent of what spewed out of Germany in the 1930s. That propaganda has come through governmental and putatively independent channels, through senior Kremlin officials, TV outlets like "Russia Today," and Russian internet trolls. Most unfortunately, it has come from senior officials of the Russian Orthodox Church, who have too often misrepresented what the Kremlin is up to in Ukraine while slandering Ukraine's Greek Catholic leaders with false accusations of...
Detailed...
---
29.02.2016
The Metropolitan Andrey Sheptytsky Institute of Eastern Christian Studies at Saint Paul University in Ottawa, Canada, welcomes the announcement of the Holy Father's meeting with Patriarch Kirill in Cuba this Friday, February 12. We consider this an opportunity for Pope Francis to raise important issues that have been of grave concern to Eastern Catholics and many others for more than two decades. Among these issues, beginning with the most recent, are the following: 1) The support by representatives of the...
Detailed...
---
10.06.2015
Over the past year, I met with religious, cultural, and political leaders throughout Canada, Ukraine, Turkey, and the United States, discussing the prospect of establishing a single national autocephalous Ukrainian Orthodox Church recognized by the Ecumenical Patriarch. The foundation of this new Church would be based on historical precedent and the legacy of the conversion of Kyivan-Rus' to Orthodox Christianity in 988, which, arguably, was the beginning of Orthodoxy in mainland Europe. Everyone that I met with agreed that unity of the Orthodoxies in Ukraine was a desirous and necessary goal. Most recently, from January 15th to January 25th, I travelled to...
Detailed...
---
06.10.2012


Ukrainian Catholic bishops from four continents gathered for a final celebration Sept. 16 as they closed their weeklong Synod of Bishops. One of their emphases was on the role of the laity, and the final "gala," as it was billed, included the Hoosli Ukrainian Male Chorus, an honour guard and the Selo Ukrainian Dancers. Archbishop Sviatoslav Shevchuk of Kiev-Halych, the elected head of the Ukrainian Catholic Church, challenged his audience of 800 to live Christian life to the fullest and not as "lukewarm, nominal Christians." "If we allow ourselves to be overcome so we don't pray or enter into liturgy, we will cease to be a Church," Shevchuk said. "We are called to be people of prayer, gasping for the air of the Holy Spirit. "Sometimes our churches are more like Ukrainian museums. We need vibrant parishes, a place to encounter the living Christ. May our encounter today fill us with new faith, energy and perseverance." Reinvigorating Ukrainian parishes is part of...
Detailed...
---
YOUR NEEDS. FOR LIFE ™

WHY JOIN BUDUCHNIST CREDIT UNION?