THE "FRIENDS OF UKRAINE DEFENCE FORCES" FUND

19.10.2014
The early Ukrainian parliamentary elections are set to take place on October 26, 2014, and there will be no shortage of Canadian observers to monitor this important day in Ukraine's history. This will be the seventh parliamentary election since Ukraine's independence in 1991, and it comes at a crucial time. Currently, Ukraine is in the process of trying to implement much needed reforms across many sectors, while also fighting off Russian-backed terrorists in the Donbas. "I hope to see a free and fair election take place," said Denys Volkov, "So many people have died in Ukraine since the start of the protests in November 2013 so it's important to see the will of the people being...
---
19.10.2014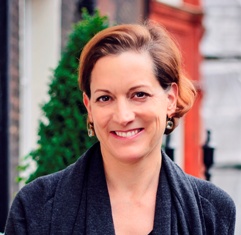 Over the past year Ukraine has figured prominently in global media. The world has watched as Russia, a country once considered to be a strategic partner in global affairs, invaded Ukraine, annexed Crimea, and launched a war in the country's east. 81 years ago a different crisis was raging in Ukraine, but this time it was one that largely went unnoticed by the West. Now known as the Holodomor, this crisis was a genocide in which millions of Ukrainians were ruthlessly and purposely starved to death. Much like the situation today, the Holodomor was also planned and executed by the Kremlin. It is this interplay ...
---
18.10.2014
Amid the relative lull in the Russia-Ukraine war, Ukrainian military specialists say Russia may soon re-invade Ukraine to seize a critical overland supply route to Crimea. But some analysts and officials in the West are less worried. In the end, says military analyst Ihor Kozak, we have to guess. Still, the dangers in any new Russian invasion are so great that the US government should take four steps quickly to forestall it, according to Kozak. Senior Ukrainian retired generals and other analysts in the country say Putin has powerful strategic reasons to drive deeper into Ukraine with Russian and proxy forces that reportedly were reinforced today on Ukraine's Sea of Azov coastline. By driving west 225 miles (375 kilometers) along...
---
18.10.2014
A Canadian postage stamp to honour Ukrainian poet Taras Shevchenko has been issued in March by the Taras Shevchenko Museum in Toronto. The Government of Canada in the 1980s appointed Andrew Gregorovich to the Postage Stamp Design Committee of Canada Post. This inspired him in 2013 to propose the Canadian Government issue a Shevchenko stamp to celebrate the 200th anniversary of the birth of the poet. The Government declined because he was not a citizen of Canada. As President of the Taras Shevchenko Museum Mr. Gregorovich, together with Museum Director Lyudmyla Pogoryelova, designed and organized a postage stamp issued by Canada Post which can be used...
---
13.10.2014
Many policy makers and political analysts have compared Russia's invasion of Ukraine's sovereign territory – Crimea – with Hitler's aggression against Czechoslovakia and the 1938 Anschluss of Austria. An analysis of the unprecedented actions of Putin in modern European history demonstrates the striking similarity between the strategy of the Nazi Führer and the current leader of the Kremlin, notwithstanding differences in time periods and circumstances. HITLER'S THEORIES… In 1940, by which time the flame of the Second World War was burning strong, and still when Stalin was an ally of the Führer, a book was published in London titled "Hitler Speaks." A year later a new book...
---
13.10.2014
A civic committee broke with policy this morning and opted to designate an honorary street name change for a 200-year period. Members of the property and development committee unanimously agreed to have the one-block stretch of Aberdeen Avenue, between Main Street and the Red River, to be known as Honorary Taras Shevchenko Way. The honorary designation was made at the request of the Sister Servants of Mary Immaculate, an Ukrainian Catholic order of nuns, which owns all the private property on that portion of Aberdeen, including the...
---
13.10.2014
It is a deeply felt honor to address this distinguished legislative body. I must thank you, Prime Minister, for inviting me to come to Canada, Speaker Kinsella and Speaker Scheer – for giving me such outstanding opportunity to address the Canadian Parliament. I see this as a tribute to my country and the Ukrainian people, and an expression of the unique, distinctive partnership that our nations enjoy. Let me also just once use the third "official language" of Canada – Ukrainian: Дякую вам за цю честь, дорогі друзі! To be frank with you – I feel very much at...
---
06.10.2014
On September 17, an atmosphere of anticipation engulfed Parliament Hill. Thirty-three Ukrainian Interns were among the many Canadians from Ontario and Quebec who came to Ottawa to greet Ukraine's President Petro Poroshenko. This was without doubt a response to Canada's unparalleled support, for beleaguered Ukraine. Canada was the first after Poland to recognize Ukraine's independence in 1991 and continues to be one of Ukraine's staunchest allies. This support increased after Ukraine fell victim to Russia's annexation of Crimea and invasion of eastern Ukraine. The Interns of the Canada-Ukraine Parliamentary Program (CUPP) had the honour to...
---
06.10.2014
Don't look now, but Moscow is winning the media war. Since the start of the crisis over Ukraine some four months ago, Russia has waged a massive, sustained media campaign to shape global perceptions about events taking place on the ground there. This offensive—carried out en masse via state-run outlets like Russia Today and through an onslaught of print, radio and television reports—has included everything from blatant mischaracterizations of Ukraine's political parties to outright fabrications about the extent of the pro-Russian sentiment that exists in the south and east of the country. The effort is unprecedented in scope. According to Russian political commentator Igor Eidman, it amounts to the "biggest information special operation" in modern history. And, up until now, it has gone on...
---
06.10.2014
10-14 September 2014 Ukrainian World Congress (UWC) President Eugene Czolij held a series of meetings in Berlin, specifically with Members of the Bundestag (German Parliament) and other high-ranking German officials to whom he appealed for continued support for Ukraine in defense of its independence and sovereignty. On 10 September 2014 the UWC President addressed German polititians, businessmen and representatives of civil society organized in the Bundestag by the German-Ukrainian Society for Policy, Economy and Sciences. On 11 September 2014, on the...
---
TOGETHER WE ALL WIN

WHY JOIN BUDUCHNIST CREDIT UNION?