THE "FRIENDS OF UKRAINE DEFENCE FORCES" FUND

23.09.2015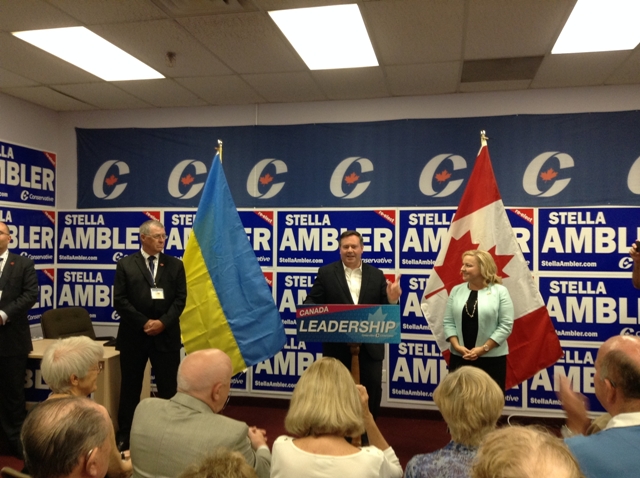 On September 18 Canadian Minister of Defense Jason Kenney announced that a re-elected Conservative government would strengthen economic ties with Ukraine by opening a new Export Development Canada (EDC) Office in Kyiv. "The pledge to open a new trade office demonstrates the Conservative government's ongoing commitment to strengthening economic ties with Ukraine," said Kenney. "This new trade office will significantly strengthen our economic relationship and encourage export development to a growing, prosperous Ukraine." The trade office will help businesses get their...
---
17.09.2015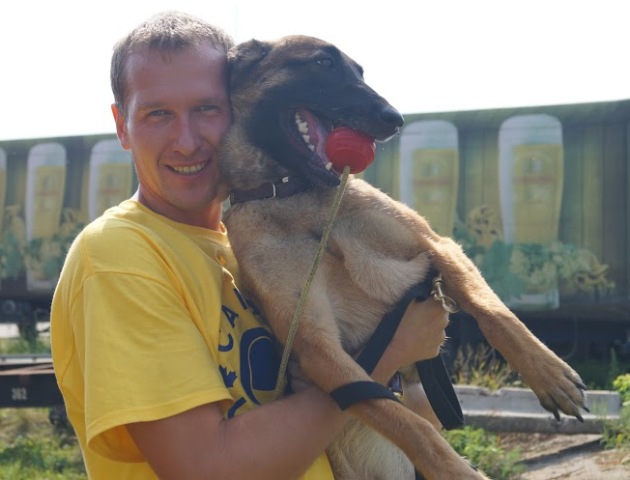 "A dog is a man's best friend" – a phrase most people have heard at least once in their lifetimes, a truth perhaps even experienced personally. In August 2015 that expression came to life in some unexpected places, and for some unexpecting people, in Kyiv, Ukraine. This summer saw the official launch of Hero's Companion, a project of Guardian Angels Ukraine which trains and pairs service dogs for veterans and soldiers of the Ukrainian Armed Forces and volunteer battalions. Or at least this was the plan when the Canadian contingent first arrived in Ukraine. In a matter of three short weeks the project...
---
06.09.2015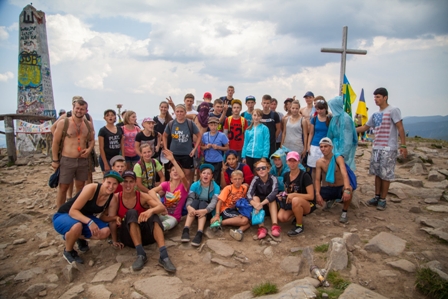 Nestled in the rolling blue-green Carpathian Mountains stand several small chalets. Inside the largest one is a restaurant overlooking the Prut River decorated with unique Ukrainian antiques. During one lazy Saturday afternoon, diners begin to hear the dim sound of a Ukrainian song. A wedding march is walking up the small hill and has stopped outside the chalets. All one can see are two traditional Ukrainian wedding trees, the dazzling cornucopia headdress of the bride-to-be and the bobbing heads of hundreds of children. This is no ordinary wedding, this is a camp re-enactment: the fake bride and groom aren't yet old enough to drink. This year's Help Us Help the Children (HUHTC) camp theme is Ukrainian months. And on this particular day, the season of Ukrainian weddings is celebrated. In Vorokhta, Ukraine, about 320 children from all over Ukraine...
---
05.08.2015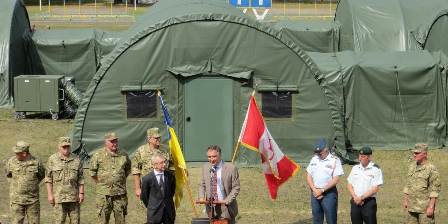 The Canadian Government has once again supported the Ukrainian Ministry of Defense medical corps by providing them with a brand new mobile field hospital shelter system. The transfer ceremony took a place at the 169th "Desna" Training Centre of the Ukrainian Land Forces in the Chernihiv oblast on July 20th. This mobile field hospital is a durable, transportable structure that comes equipped with 20 beds, power generators, a heating, cooling, and ventilation system, and a water purification unit. The structure will be primarily used for surgeries and other procedures that require a sanitary and...
---
28.07.2015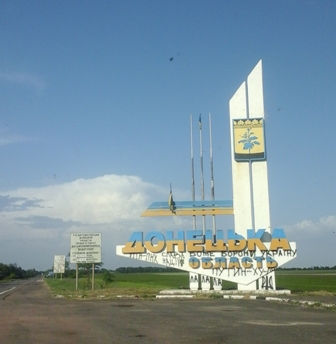 Mariupol came under Ukrainian control in May 2014 and has remained so since. However, there have been numerous attacks by pro-Russian forces that have killed dozens of Mariupol residents (in January 2015, 29 residents were killed during a DNR attack on the city). Today things have somewhat normalized – people go to work in the giant steel mills, coal is brought from outside the city, and the restaurants are open to the public. The war, of course, is still heavily felt with military points scattered around the city. Mariupol is also representative of the large scale volunteer work that many Ukrainians and...
---
28.07.2015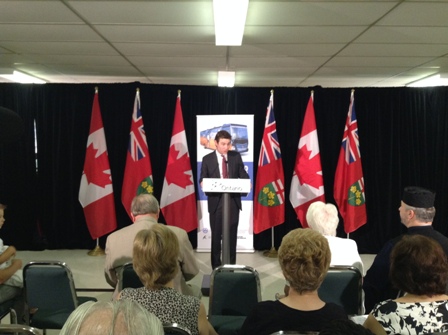 In a recent announcement, Ontario Minister of Education Liz Sandals stated that the Government of Ontario would be committing $750,000 to support the Holodomor Mobile Classroom and the Holodomor National Awareness Tour. The "classroom," which will take form in a specially configured RV bus, is meant to "build understanding, respect, and global citizenship" amongst Canadian youth. The Holodomor – a man-man famine engineered by the Soviet regime of Joseph Stalin – killed millions of Ukrainians in 1932-33. It is a well-known topic among hundreds of...
---
09.07.2015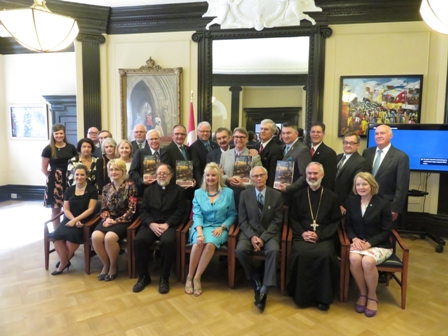 In May 2008 the Canadian Parliament unanimously passed the Ukrainian Famine and Genocide Holodomor Memorial Day Act recognizing the Holodomor as an act of genocide perpetrated against the Ukrainian people by the Communist regime under Stalin. To show their appreciation, on June 15 the League of Ukrainian Canadians (LUC), the League of Ukrainian Canadian Women (LUCW), Homin Ukrainy/Ukrainian Echo newspaper, and Ucrainica Research Institute organized a special reception on Parliament Hill for all Members of Parliament and the Ukrainian Canadian community in Ottawa...
---
04.07.2015
Ukrainian nationalism was and remains an ideology that sprouted and developed as a national liberation movement in the modern era. It is not possible to designate one founder or main ideologue of Ukrainian nationalism. However, the following individuals contributed substantially to it with the first being perhaps, the foremost in his overall influence: Taras Shevchenko, Julian Baczynsky, Mykola Mikhowsky, Dmytro Dontsov, Petro Poltava, Osyp Diakiw Hornovyj and others. This spectrum consisting of ...
---
04.07.2015
President Petro Poroshenko had a meeting with UWC leaders - President Eugene Czolij and Secretary General Stefan Romaniw, as well as President of the Ukrainian Canadian Congress Pavlo Grod. The Head of State noted that the UWC was a powerful force in the protection of Ukraine's interests in the world. "It is a pleasure that we coordinate our efforts in various spheres so efficiently," the President said adding that it was particularly related to the issues of volunteer assistance to the militaries, inter alia, technical equipment of the Ukrainian troops. The President has noted the...
---
02.07.2015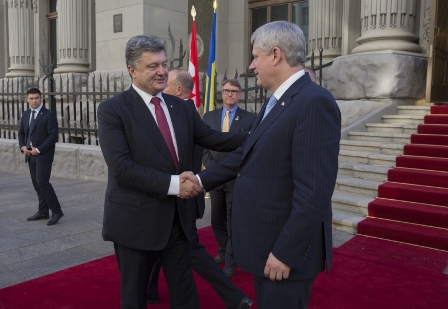 On 6 June, Canadian Prime Minister Stephen Harper visited Kyiv to reaffirm Canada's solidarity and ongoing support for Ukraine. Significantly, the visit – Harper's third since January 2014 – took place on the eve of this year's G7 Summit in Schloss Elmau, Germany. During the visit Prime Minister Harper met with President Petro Poroshenko and Prime Minister Arseniy Yatsenyuk to discuss the international community's response to Russian aggression and Canada's continued support for Ukraine's ambitious economic and democratic reforms. "Canada strongly condemns Russia's aggressive actions in eastern Ukraine and its illegal annexation of Crimea, and will continue to stand with the people of Ukraine in the face of the ongoing violation of the country's sovereignty and territorial integrity," stated Harper. "I am glad to ...
---
TOGETHER WE ALL WIN

WHY JOIN BUDUCHNIST CREDIT UNION?