THE "FRIENDS OF UKRAINE DEFENCE FORCES" FUND

13.12.2017
James Bezan, Member of Parliament for Selkirk-Interlake-Eastman and Conservative National Defence Critic, issued the following statement to mark Holodomor Memorial Day: "United with Ukrainians all around the world, today Canadians commemorate the victims of Holodomor, a man-made famine ordered by Soviet dictator Joseph Stalin in Ukraine in 1932-1933. Holodomor is without any doubt the darkest chapter in Ukraine's history, which took millions of lives and wiped out entire villages in central Ukraine, where national traditions and self-awareness were rooted. This horrific act of genocide was an attempt to destroy Ukrainian national identity by eliminating their culture and language...
---
13.12.2017
On Monday, November 20, 2017 the 84th anniversary of the Holodomor was observed on Parliament Hill with a formal commemoration held to mark Stalin's famine-genocide directed against the people of Ukraine in 1932-1933. The Holodomor commemoration was jointly hosted by the Canada-Ukraine Parliamentary Friendship Group (CUPFG), the Ukrainian Canadian Congress (UCC) and the Embassy of Ukraine. Holodomor survivors Dr. Julia Woychyshyn and Halyna Zelem lit the memorial candle to open the commemoration and through their participation provided a direct link to Stalin's genocide by famine which slowly starved to death millions of Ukrainians...
---
13.12.2017
On December 15, 2017 a delegation representing members of the National Executive of the League of Ukrainian Canadians (LUC) met with the Hon. Dave Levac, Speaker of the Legislative Assembly of Ontario, in his office at the Main Legislative Building, Queen's Park, Toronto. The purpose of the meeting was to brief Speaker Levac on the situation in eastern Ukraine and Russia's war of aggression against the Ukrainian people. The need for worldwide recognition of the Holodomor as an act of genocide and the importance of the establishment of the Holodomor Memorial in Toronto were also discussed and strongly supported by the Speaker...
---
13.12.2017
On 10-11 November 2017 at The Old Mill in Toronto, Canada, the Ukrainian World Congress (UWC) held the final in a series of international conferences titled "UWC at 50 and Beyond: The Roadmap", which summed up one half of a century of UWC activity and developed certain priorities for the future. Participating in the conference were religious and state high-ranking officials and diplomatic representatives from Ukraine and Canada, politicians, members of the leadership and representatives of UWC member organizations from Australia, Brazil, Great Britain, Greece, Estonia, Canada, Russian Federation, USA, Hungary, and Switzerland, and leaders of UWC partner organizations – International Institute for Education, Culture and Diaspora Relations of Lviv Polytechnic National University and Atlantic Council...
---
05.12.2017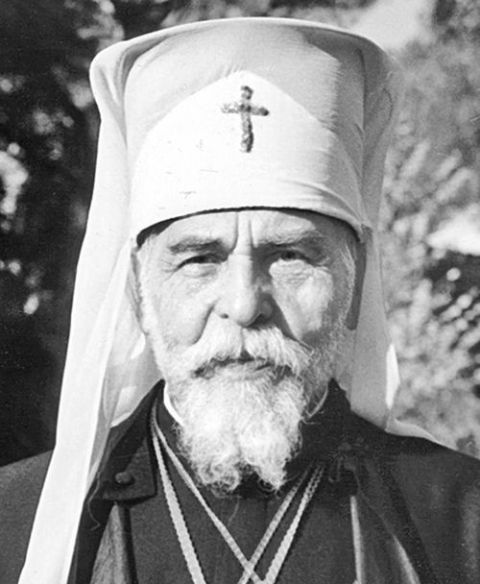 On a Sunday afternoon in the hall of Holy Spirit Church in Hamilton, a film premiered about Metropolitan Josyf Slipyj. U Spravakh Ryfy ("The Ryf Cases") was presented by Ihor Yatsiv, the press secretary of Patriarch Sviatoslav on 12 November 2017. This documentary film was produced in Ukraine but uses archival material and interviews from Ukraine, Rome, Italy and the United States. The film's title is a reference to all of the criminal investigations and operations attempting to liquidate the Church in western Ukraine during the post-war Soviet period. All of these operations were put into one KGB folder codenamed "Ryf." It features the first years of Metropolitan Slipyj's life...
---
03.12.2017
Dr. Ireneus Zuk is the 2016-2017 recipient of the Queen's University School of Music Excellence in Teaching Award. The award ceremony took place at the Isabel Bader Centre for the Performing Arts in Kingston, Canada on Friday, October 13 during the annual Homecoming Showcase Concert. This concert presented five of the large student ensembles from the Dan School of Drama and Music and was well attended by students, faculty, alumni and music enthusiasts from the community at large. This honour is awarded to a member of the...
---
03.12.2017
Toronto, ON November 8, 2017 - The Holodomor National Awareness Tour (HNAT) continued its travels across Canada this past summer, engaging communities and schools about the Holodomor, the famine genocide of 1932-1933. From Southwestern Ontario to the Maritime Provinces to Vancouver Island and back to Ontario, the Holodomor Mobile Classroom (HMC) has been on the road this summer since July visiting, communities throughout Canada, many for the first time – Moncton NB, St. John NB, Halifax NS, Sydney NS, Prince Edward Island, Victoria, Vancouver and Richmond BC. Visitors to the HMC at community events continued to express their gratitude for the opportunity to learn about this...
---
03.12.2017
Every year Ukrainian Canadians from across the Greater Toronto Area come together to commemorate those who fell in the service of their country. Remembrance Day stands as a hallmark to both the living and the fallen. It serves as a reminder of the tremendous sacrifices Canadians and Ukrainians have made so that we who are left remember them. This year, the Ukrainian Canadian Congress (UCC) Toronto Remembrance Day Service commemorated several key moments in Canadian history. This year marked the 100th anniversary of the Battles of Vimy Ridge, where Canadian divisions, drawn from...
---
03.12.2017
On October 30 Amina Okuyeva, a renowned ethnic Chechen who fought as a Ukrainian volunteer sniper and medic in eastern Ukraine was killed (and her husband, Adam Osmayev, injured) in an attack in the countryside just outside of Kyiv. Both Okuyeva and her husband were staunch Putin critics. The assassination, blamed on Russian special services, is the latest in a string of attacks and attempted assassinations in Kyiv and throughout Ukraine. Okuyeva and her husband survived a previous assassination attempt in June of this year. I often get asked "How's Ukraine? How's Kyiv?" upon my returns, and I never really know how to respond. Because on the...
---
03.12.2017
That's a wrap! Our third training mission has officially come to a successful end. Thank you to everyone who made it possible: our donors, the League of Ukrainian Canadians – Oshawa Branch and the Ukrainian Canadian Veteran's Fund; our Canadian trainers, RCMP Corporal Chris Lohnes and Canadian Special Forces veteran Marc Lapointe; Ukrainian trainers Maryna Prokopenko and Ksenia Khudik; HC Marketing and Communications Manager Yana Mikhnich (who helps with everything from translations to website upkeep and taking all of our photos and videos); all of our therapy dog volunteers; and of course, the veterans who...
---
YOUR NEEDS. FOR LIFE ™

WHY JOIN BUDUCHNIST CREDIT UNION?