Home » Ukrainians in Canada
Ukrainians in Canada
30.07.2017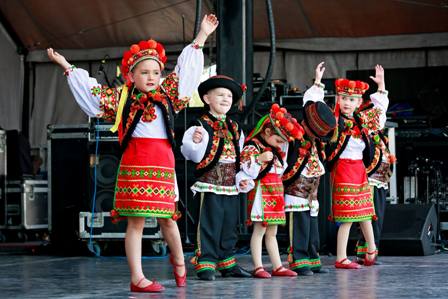 For the third year in a row, the Capital Ukrainian Festival has brought together and highlighted the best of Ukrainian Canadian culture in Ottawa. This year's festival was celebrated in tandem with Canada 150 festivities, and not surprisingly saw its biggest turnout yet with 25,000 visitors (6,000 from out of town) and 500 performers. Although only in its third year, the Ottawa Festival has made its name as a "must see" Ukrainian festival in Canada, attracting performers and attendees from across the country. Situated on the grounds of St. John the Baptist Ukrainian Catholic Shrine, the Festival boasted a wide array of...
Detailed...
---
22.07.2017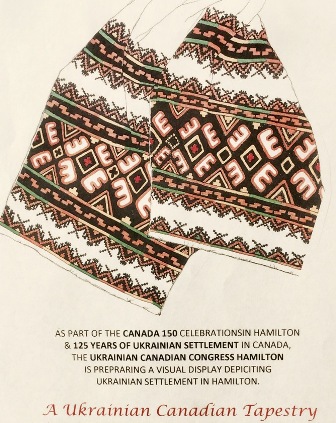 Why did Ukrainians choose to move to Hamilton, Ontario? What connections lay in the manufacturing city, spread out on the shores of Lake Ontario? How did these Ukrainians create a thriving Ukrainian community in a city tucked between Toronto and Niagara Falls? These are some of the questions being asked by the Ukrainian Canadian Congress – Hamilton Branch. Mary Holadyk created the "A Ukrainian Canadian Tapestry" project from funds provided by the City of Hamilton's Canada 150 grants in order to capture the stories of Ukrainians in Hamilton. Mrs. Holadyk wants to gather as many short family histories as possible to showcase the growth of a people and the growth of a community. It is, above all, a project to see how a community with roots in Ukraine managed to establish itself and...
Detailed...
---
21.07.2017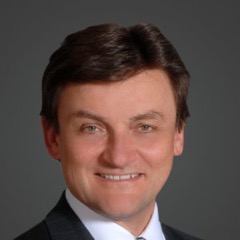 July 4, 2017. OTTAWA. The Ukrainian Canadian Congress (UCC) congratulates Mr. George Myhal, C.M., member of the UCC Advisory Council, on his appointment as a Member of the Order of Canada. His Excellency, the Right Honourable David Johnston, Governor General of Canada, announced the appointment on June 30. "Mr. Myhal is one of the outstanding leaders of our Ukrainian Canadian community, and I warmly congratulate him on receiving this prestigious honour," stated Paul Grod, National President of the UCC. "As a member of the UCC's Advisory Council, Mr. Myhal provides invaluable guidance to the development of the UCC, our strategic plans and vision. The Order of Canada is one of our country's highest civilian honours, and Mr. Myhal's appointment is well-deserved. Вітаємо!"...
Detailed...
---
19.07.2017
The League of Ukrainian Canadians in association with the Ukrainian Canadian Research and Documentation Centre are proud to announce the opening of a community exhibit at Queen's Park titled "Ukrainian Ontarians: Community and Courage." It is located on the main floor of the legislative building and will be showcased until November 2017. The exhibit traces the Ukrainian Ontarian community and their work and dedication to the protection of their new homeland. It showcases the organizational zeal of interwar Ukrainian immigrants, which paved the way for the preservation of their culture and made a marked contribution to the multicultural strength of Canada. Their involvement in Ontario's industry, as well as their significant contributions made to Canada's efforts in WWII, have shaped a unique Ukrainian Canadian identity and pride...
Detailed...
---
13.07.2017
Ukrainian Art Song Project is very pleased to announce the inaugural Ukrainian Art Song Summer Institute to be held from August 7-13, 2017 in Toronto at the highly regarded, musically rich and historic Royal Conservatory of Music. This Conservatory has stated that they are "happy to welcome them for a week long workshop and performance that will explore the gamut of arts songs coming from Ukraine. The RCM is eager to have them on our campus and is excited for UASP to engage with some of our students"...
Detailed...
---
13.07.2017
Its contents recall how thousands of Ukrainians and other Europeans were branded as "enemy aliens" during Canada's first national internment operations of 1914-1920. It's a small case in a big hall. I have no idea of how many people will pause beside it but millions of visitors will eventually tour through the Canadian History Hall. The first guests entering this newly-renovated space within the Canadian Museum of History will arrive on 1 July 2017, Canada Day, the 150th birthday of our country. Odds are more than a few will stop where I did. That's good...
Detailed...
---
13.07.2017
The Ukrainian World Congress (UWC) welcomes the recommendations of the National Security Task Force (Task Force) of the Friends of Ukraine Network calling for increased U.S. military assistance for Ukraine. The bipartisan Task Force made up of former U.S. defense officials, ambassadors, and security experts, has issued a list of recommendations including a range of military weapons, intelligence and training, that will help Ukraine to continue successfully defending its territorial integrity against the relentless aggression by the Russian Federation and provide further leverage to political efforts to convince Moscow to abide by its Minsk Agreement obligations...
Detailed...
---
13.07.2017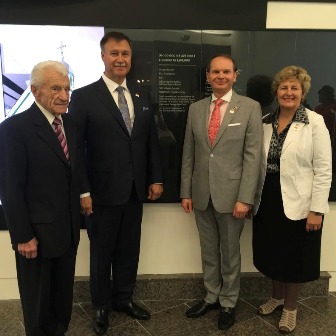 This year, in honour of Canada's 150th anniversary of confederation, Canadians across the country celebrated Canada Day with much pomp and an undeniablyfestive spirit. Joining in on the celebrations in our nation's capital was the BCU Foundation and distinguished sponsors of its Canada 150: Building the Ukrainian Story gala and art auction. The gala, which took place on June 16, brought together community members and friends to celebrate Canada's 150th anniversary and to raise funds for the launch of a new initiative, the Canada 150 Fund. This fund will provide scholarship opportunities for Ukrainian Canadian graduate students and young scholars, encouraging research in science, technology, business, finance, and other disciplines. Its purpose is to help...
Detailed...
---
20.06.2017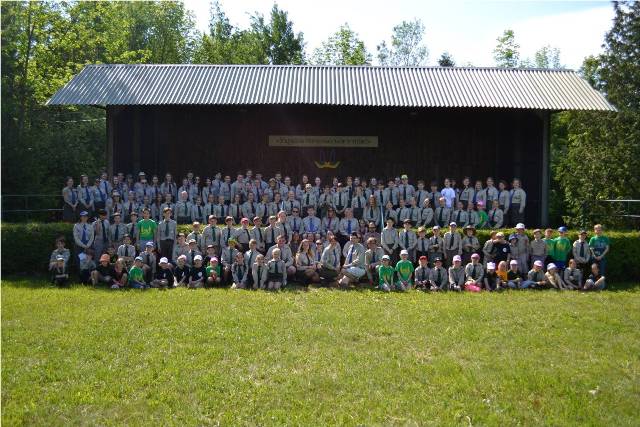 From June 10th – 11th, 2017, CYM (Ukrainian Youth Association) organized the first Canadian Zlet and one of the highest attended SvyatoVesny of the past decade.
Similar tozlets hosted in Ellenville, New York, each year in the United States; the Canadian Zlet was hosted at CYM's Camp Veselka in Acton, Ontario.
Over 120 children participated in the overnight camp which included participants from Montreal, Mississauga, and Etobicoke. Many people came to help-out from those cities, as well as others, including from as far away as Edmonton. The Cymivtisi, ranging in age from 4 to 17, participated in various physical, mental and linguistic activities. Saturday morning events included a presentation of their group projects (which were based on AktsiaVisla, UPA, CYM-knowledge, and Lemkivshtyna), rehearsing memorized Ukrainian poetry, written tests on Ukrainian history, and
Detailed...
---
14.06.2017
On May 18th Parliament Hill and the House of Commons was awash in bright colours as parliamentarians donned beautiful traditional Ukrainian embroidered shirts, "vyshyvankas," to celebrate International Vyshyvanka Day...
Detailed...
---
YOUR NEEDS. FOR LIFE ™

WHY JOIN BUDUCHNIST CREDIT UNION?
INTERNATIONAL FESTIVAL OF UKRAINIAN BOOK IN UKRAINE