Home » Ukraine
Ukraine
25.10.2016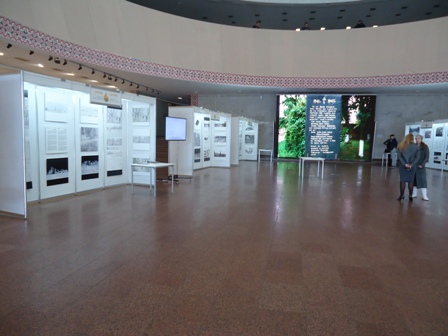 Kyiv is a tale of two cities. Its grand roads, bourgeoning hipster scene, and numerous buildings under (seemingly constant) renovation give off an air of a bustling European city. But scratch a little deeper and one uncovers a metropolis currently experiencing much hardship, and hiding a not-so-distant,tragic,past unknown to most of its inhabitants. Perhaps most symbolic of this Kyivan dichotomy is BabynYar. Today it is the site ofa park not far from the city centre, but 75 years ago it bore witness to one of the biggest instances of mass murder in human history. Most Kyivansare unaware of the...
Detailed...
---
13.10.2016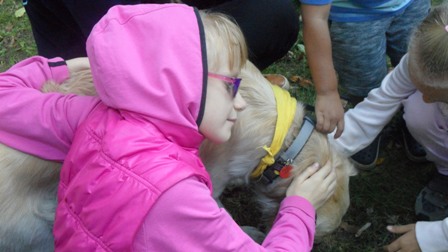 It is not easy being disabled in Kyiv. It is especially difficult being a disabled child in Kyiv. But, with the help of family and charitable organizations, children with disabilities can experience a full life in a country that is usually seen as unwelcoming of special needs children. This attitude generally stems from the Soviet Union's lack of compassion for people with disabilities. In 1980 one Soviet representative even went so far as to state in that "There are no invalids in the USSR!" With this state view, it was little surprise that children who were born different were usually placed in orphanages or stayed hidden in the shadows. Soviet infrastructure did not need to build special ramps for wheelchairs since people who needed...
Detailed...
---
15.08.2016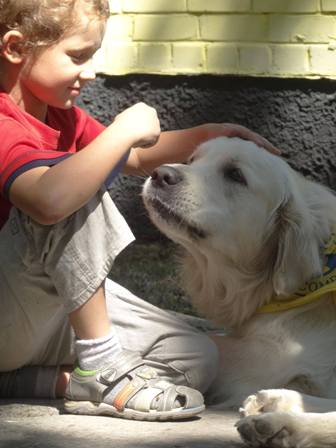 In early August Hero's Companion therapy dogs and volunteers took part in a charitable camp for children affected by the ongoing war in Ukraine (displaced children and children of soldiers). The camp, entitled "We – are Ukraine," was organized by the Ukrainian Youth Association and brought together 160 children from across the country. This was the first time Hero's Companion had participated in such a camp, and the results were very positive. According to Nelya Lavrynenko, who headed the camp, "The therapy dogs are [did] incredible work. They sensed who needed their help, and while giving everyone attention, worked more...
Detailed...
---
30.06.2016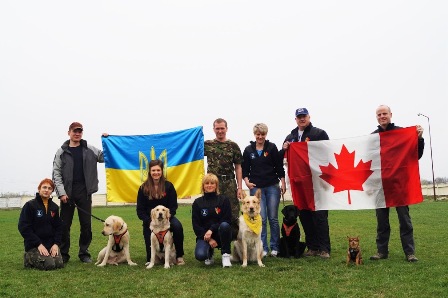 In September 2015 Ukrainian Echo published an exclusive piece about Hero's Companion, a new Ukrainian-Canadian project which helps to address the growing need for psychological rehabilitation in Ukrainian veterans using the power of man's best friend – dogs. In this follow-up piece, Hero's Companion Director Kalyna Kardash gives us an update on the project's progress and plans for the future. "I'm going to kill him, does he know how easy it is for me to get a gun these days?! I'll show him..!" It's 9:40 a.m. on a rainy Sunday morning in Kyiv. We've been waiting for half an hour for this last veteran to arrive so that the group can begin its Tomatis therapy session. "Ok Oleh[*], first we need to calm down, take a few...
Detailed...
---
14.05.2016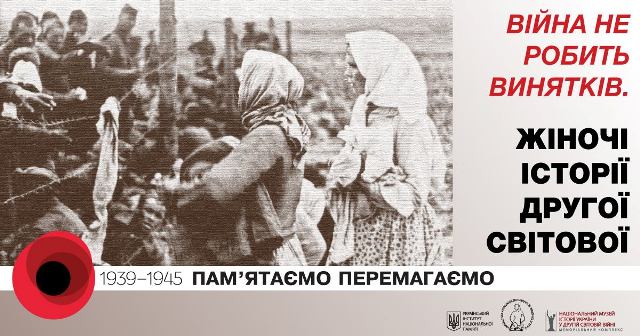 What is the difference between how Moscow celebrates Victory in Europe Day and how Kyiv celebrates? If this were a few years ago, there wouldn't have been much of a difference. Post-Euromaidan however, that has changed. Kyiv now commemorates in a less militaristic style - there isn't any grand military parade down the main streets of Kyiv and the glorifying of the Red Army. No, here the Ukrainian Institute of National Memory began a project in 2015 to commemorate all Ukrainians who fell during the Second World War: civilians, Red Army veterans, veterans of the Ukrainian liberation movement (OUN and UPA) and also Ukrainians who fought in foreign armies on all fronts. The Ukrainian Institute of National Memory, under the...
Detailed...
---
27.03.2016
Today, three members of the Canada-Ukraine Foundation's Medical Mission team were awarded with Orders of Merit from Peter Poroshenko, President of Ukraine. Dr. Oleh Antonyshyn, Mission Lead and Plastic Surgeon from Sunnybrook Hospital in Toronto, was awarded the Order of Merit (Орден «За заслуги»), and Dr. Carolyn Levis, Plastic Surgeon from Hamilton, ON, and Krystina Waler, Director of Humanitarian Initiatives from Toronto, were awarded the Order of Princess Olga (Орден Kнягині Ольги). The Order of Merit, bestowed to men, and the Order of Princess Olga, bestowed to women, are both awarded for...
Detailed...
---
23.11.2015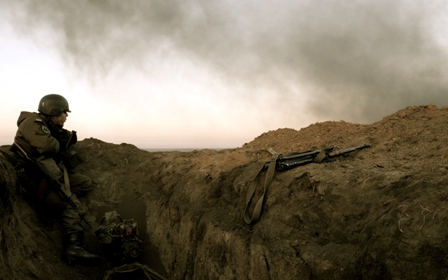 A month and a half ago, while traveling along the frontlines of eastern Ukraine, I predicted that the Minsk II ceasefire agreements would not be respected by the Kremlin and its puppet Peoples' Republics. It was clear to me—in spite of a tentative ceasefire put in place on October 2—that the situation in the Donbas would continue to deteriorate. Unfortunately, my projections were right. Fighting has flared up again. Over the last three weeks, Ukrainian field commanders, humanitarian volunteers, and local journalists told me that the Russia-backed fighters have been engaging in provocative shootings from mortars, heavy machine guns, automatic weapons, and snipers, and that these have become a regular occurrence along the entire...
Detailed...
---
23.11.2015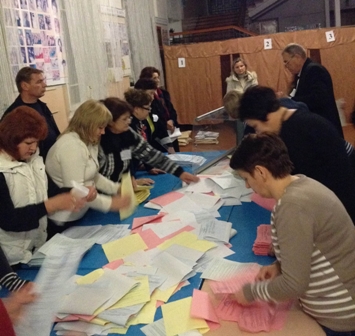 On 25 October nation-wide local elections were held in Ukraine. These elections saw over 350,000 candidates running for over 168,450 positions in municipal, district, and regional councils. Governing the elections was a highly complex, much-criticized electoral law adopted in mid-July. Runoff mayoral elections and re-run elections for certain councilor seats were held three weeks later, on 15 November. According to the new local election law, a candidate had to be included in a party list in order to be able to run. However, to be elected, the party had to meet the five percent threshold, which critics argued hindered national minority representation as this threshold would be difficult for any national minority-based party to meet. The election law that was adopted was also taken from a draft that was not subject to...
Detailed...
---
12.11.2015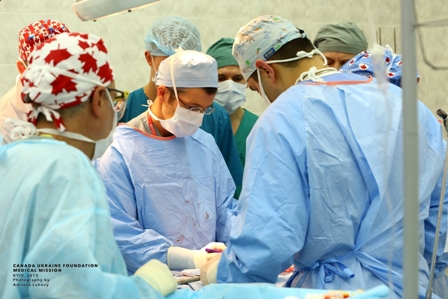 Overlooking an 11 year old boy, Dr. Oleh Antonyshyn remarks, "Are you listening or are you watching a movie on your tablet?" The boy smiles. This little boy's name is Mykola. In August he and his friends found a box full of rocket-propelled grenades (RPG's) and began to play. When Mykola's brother fell when a friend tagged him, the RPG he was holding exploded. Mykola's brother died and Mykola was airlifted to Zaporizhia for medical aid where the doctors were able to save his life. However, both his legs and his right arm had to be amputated, there was a hole left in the middle of his forehead and massive scaring on his cheek and...
Detailed...
---
05.11.2015
On the week of 10-16 May 2015 a total of 54 reconstructive procedures were performed on 29 patients at the Main Kyiv Military Clinic. These procedures were performed by Canadian surgeons and nurses on the second medical mission of the Canada-Ukraine Foundation (CUF). Many patients and medical professionals came back from CUF's first medical mission in November 2014. One of those returning for the mission was Toronto nurse Damien Lyn. He was on the...
Detailed...
---
YOUR NEEDS. FOR LIFE ™

WHY JOIN BUDUCHNIST CREDIT UNION?